Author: Deepa Natarajan
Strength and conditioning coach Mahesh Kumar S has surely followed this motto all his life as he is a force to reckon with in the fitness industry today. Starting his journey in the field of sports with weightlifting, Mahesh never thought that he would be a fitness coach someday. "During my weightlifting days, I suffered a small injury in my knee. So, on the advice of my coach, I shifted my focus to archery," recalls the youngster. Things clicked instantly and Mahesh soon started to play at the national level during his college days.
LATE START
However, reality bites and Mahesh had to choose work over play. "I was already in college when I started my tryst with archery. It was a late start and moreover, archery was an expensive sport that wasn't given much attention back then. I was also the eldest son in my family and had to go for a job with a fixed income for a more stable future," he says. So as soon as he finished his degree in journalism, he started working for a television channel.
But life has a strange way of working itself out and getting into sports was just meant to be for Mahesh. "I had to interview a hockey player and that completely changed my life. This player had won a medal at the Asian Games and as soon as I laid my eyes on that medal, I don't know what happened to me. The next day, I quit my job," he says.
Mahesh then joined a gym for personal training. "My trainer Abhinav, who has worked with many cricketers, pushed me to train further and taught me a lot. Once I started my journey, I never looked back." Today, he is the proud fitness coach of over 3000 people, including 700 professional athletes in varied sports who have gone on to compete at national and international levels.
ALL IN A DAY
So what's the life of a fitness coach like? Well, it sure does start early as Mahesh gets up at 5 am and heads to his workplace – Sree Kanteerava Stadium in Bengaluru. "My sessions start by 5.45-6 am and go on till 6.30 pm and even beyond. I train a batch every hour and it all depends on the camps that are being held." Currently, he is coaching the Indian Women's National Basketball Team for the upcoming Asian Championships. He is also working with eight kabaddi players from the Pro Kabaddi League and the Bank of Baroda kabaddi team in addition to a few budding State-level players.
SPECIAL MEMORIES
Highly grateful to Mr. Govindraj, President of Karnataka Olympic Association and Basketball Federation of India, for giving him opportunities, Mahesh has enjoyed working with the kabaddi team of Bank of Baroda. He has also found close friends in players like Sukesh Hegde and Anil Kumar. "They have reached such great heights and are still so humble. They never say no to any of my instructions and give me a lot of respect," he says. The feelings are mutual as the players too can't stop gushing about Mahesh. "We first met in 2018 and I was really impressed by his humility and dedication," says Anil, an international level player who plays for the basketball team of Bank of Baroda. "Our team wasn't up to the mark at that time. But within three months, Mahesh changed everything and we have won many tournaments since then."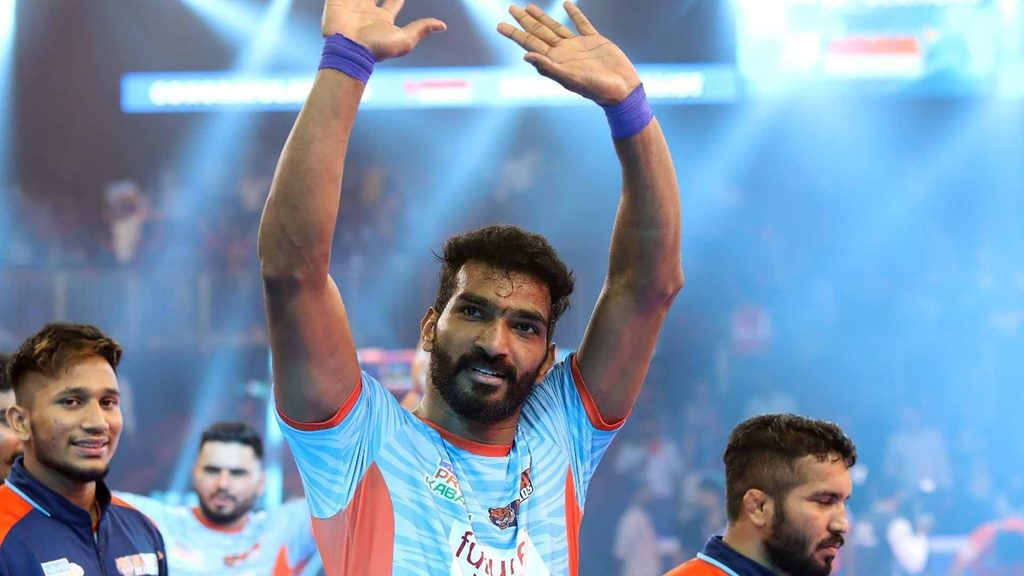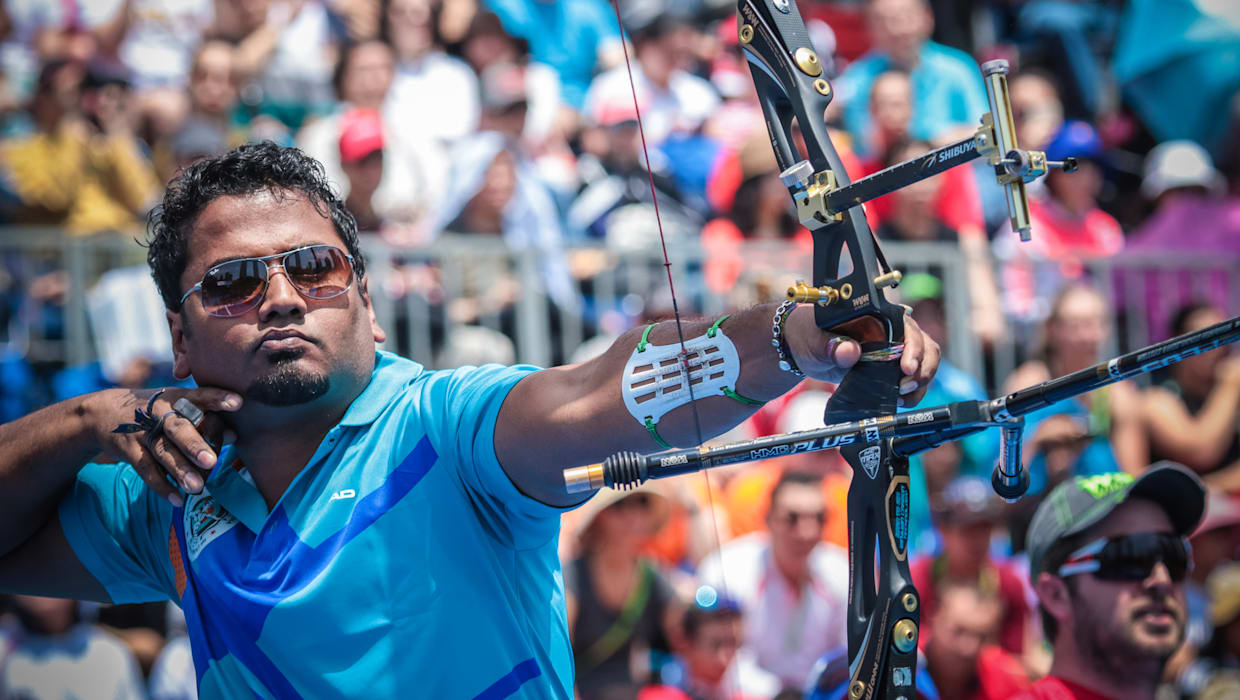 TIPS FOR BODY, MIND AND SOUL
While the world sleeps, Mahesh is already at work. Ask him what keeps him going for over 12 hours in a day, he quips, "You should be hungry to go higher and higher in your career. I have always enjoyed my work and never get stressed although I see my family only once a week. During camps, I don't get to see them for two or three months though they live in Bengaluru only. But when your work is your passion, these things don't bother you. I am happiest when my students do well. It's a booster for me." As far as his diet is concerned, he says simple and light food works best. "I eat a balanced diet with a lot of vegetables. I keep my food varied and portions small."
DREAMS AHEAD
While he has trained three Olympians in two different sports so far, Mahesh would love to coach an Olympian in each sport someday. He also wants to change things at the grass-roots level in the country. "Unfortunately in India, you get sponsored only when you make it big. The system is buying athletes instead of producing them. When I started out, I didn't get any sponsorship either," he laments.
According to him, the government is making an effort but the reach has to be more widespread. "There are as many as 3000 athletes in the various government hostels of the country but out of these, only 10 or 20 get good jobs in the public sector. Since most of them quit their education to pursue sports, they are left to fend for themselves and end up doing odd jobs," he informs. He feels that the government can introduce different programs and diplomas for these players so that they can complete their education and work as coaches or physical education directors. "They can even be trained to run sports academies. A lot of times, we see equipment being bought from abroad. Why can't former players be trained to operate factories supplying sports equipment," he asks.
But hope sure does float as he sees a change in the attitude of parents. "Earlier, parents wanted children to focus on academics but now, the mindset is changing. More and more parents are encouraging their children to pursue sports. After the recent win of Neeraj Chopra at the Olympics, all the more people are inclining towards sports. Coaches like me have to come forward and join hands with the authorities for a bright future," he sums up.